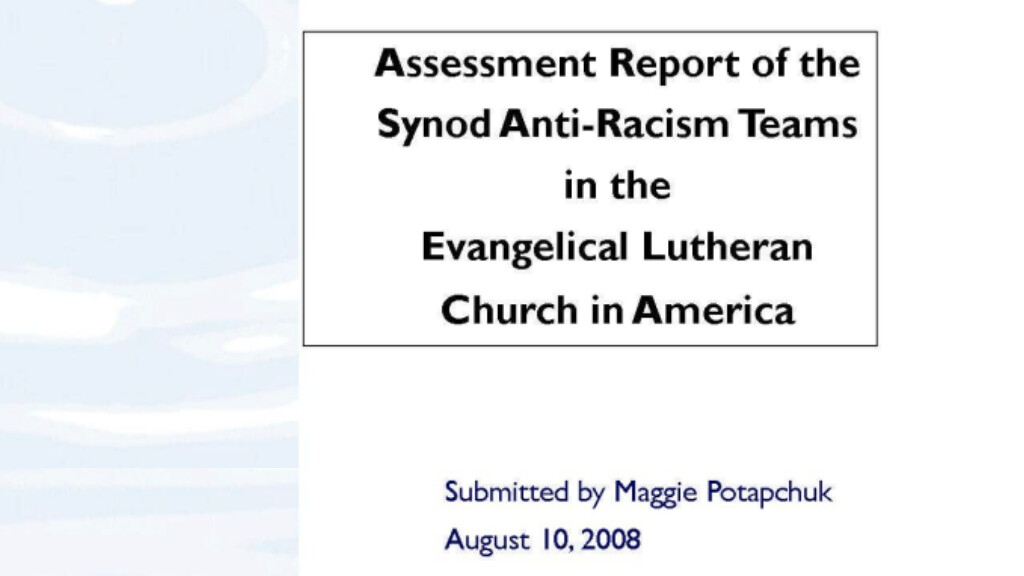 Report of a study done by the Evangelical Lutheran Church in America (ELCA) in 2008 about assessing Anti-Racism Teams in all synods of the ELCA. Through the assessment we learn more about how the ELCA's commitment to address institutional racism is being implemented in synods through anti-racism teams. Surveys were sent to all synods.
Broad questions to ask before and after survey results:
1) . How does the ELCA build and support the capacity of an anti-racism network with regional, cultural, racial/ethnic and historical differences to educate and train constituency on structural racism?
2) What level of support should each team expect from the synod bishop and synod staff, from churchwide staff and the presiding bishop in terms of financial resources, technical assistance and vocal and action-oriented leadership?
3) What shared principles, strategies, assumptions and approaches, if any, should be expected by churchwide anti-racism staff of the network and its teams?