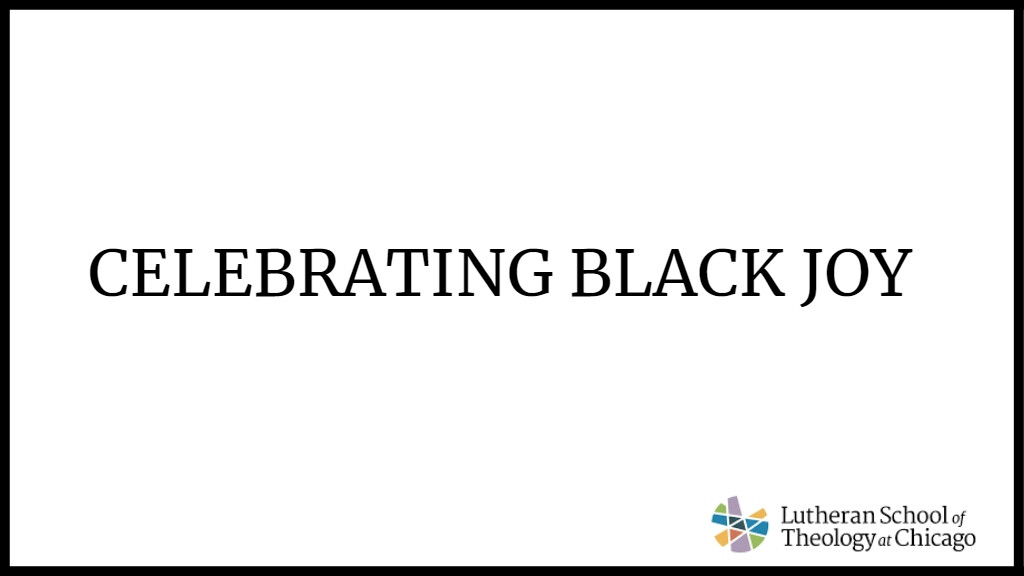 Join the Lutheran School of Theology at Chicago (LSTC) in Celebrating Black Joy during Black History Month (February). A wide range of virtual events will touch the mind, body and spirit through worship, academic discussions, poetry, artwork, and song. All events are open to the public with registration to receive the Zoom links.
"So often, Black people are invited to teach others through the lens of their pain. This Black History Month let us explore the resilience of the Black people through the intricacy of Black joy," said Sharei Green, a Master of Divinity (MDiv) student at LSTC. She and Stephen Styles, also a LSTC MDiv student, led planning for this year's celebration.
For Event Registration:
Register separately for individual events. If interested in receiving information about every event, you may also register for all of the events. Event Zoom links will be emailed the day of the event. Times for all events are Central standard time.
Celebrating Black Joy panel discussion

, Thursday, Feb. 4, 7 p.m.

Black Joy in Faith worship, Wednesday, Feb, 10, 11:15 a.m.
Black Joy in Faith keynote, Wednesday, Feb. 10, 7 p.m.
Black Voices of Transformation: A Virtual Spoken Word Event, Thursday, Feb. 18, 6-7:30 p.m.
Black Joy Revival, Friday, Feb. 26, 7 p.m.
FOR A FULL LIST OF EVENTS & REGISTRATION, VISIT THE LSTC WEBSITE